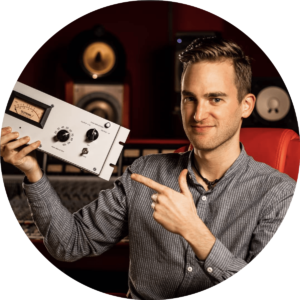 Nick Hepfer is an audio engineer and audio technician based in Frankfurt Germany. He runs Monochrome Sound, a world class mastering facility based in the city center of Frankfurt. Adding to this, he builds professional audio gear and consults customers all over the world regarding studio design and equipment.
As a mastering engineer he has quickly made a name for himself working for artists such as: 
Carly Rea Jepsen, Ivy Quainoo, Culture Beat, Manian, VNV Nation, Brother Strut, LaFee, Cordalis and companies like Kontor, Ubisoft, Abbey Road and RTL just to name  a few. 
Nick was born in 1993 in the small southern German town Pforzheim, where he spent his childhood years until he moved to Cologne in the year 2000. His passion for music began at an early age, he started playing the piano at 7 years and added the bass guitar to his skillset when he was 13 years old. 
Early on Nick started performing in bands which lead him to the world of live sound and event technology. He developed an ear for sound but also a love for technology. This love is the reason he went to university to study materials engineering and electrical engineering. 
In 2015 however Nick met Marc Mozart, a renown music producer and engineer who was looking to upgrade his studio, as well as his team. Together they built a large format mixing studio around an SSL 4000 and a great deal of analoge outboard gear that Nick had built himself.  
In these years working for Marc Mozart, Nick was able to fine tune his skills in the studio, mixing and mastering music but also as an audio tech, maintaining and repairing gear. 
In 2020 Nick felt the need to build his own brand and create his own company. "Monochrome Sound" saw the light of the day. Ever since Nick has been working on establishing his brand and broadening his client base with great success.